Mick Roberts is a jounalist and columnist, writing and researching pub history for over 20 years. Born in Bulli, on the NSW South Coast, he began his long "pub crawl" after researching family history. Mick presently lives and works in Wollongong NSW and is the editor of a weekly community newspaper - The Local Citizen.
He has worked as a journlaist for over 20 years and has been editor of several of the region's community newspapers. Mick is also currently editor of several entertainment and lifestyle newspapers in the Illawarra - Your Guide To What's On - in Wollongong and Shellharbour.
Working on a history book detailing the story of the liquor industry in the Illawarra region, Mick has previously had several history books published on the subject.
Contributions

Mick is always pleased to hear from people with yarns and tales relating to the Australian liquor industry. Contributions can be made by email to slackyflat@hotmail.com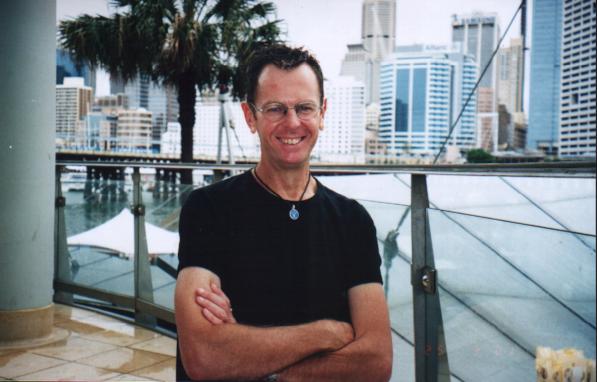 Why Australian Pubs?

My Great Great Grandfather opened one of Bulli's early coaching inns, The Denmark Hotel, in the 1870s.
Researching his life as a pioneering publican, I soon became fascinated with the way these establishments were important meeting places within the community. They reflected the attitudes of growing townships by catering for maturity, both architectually and socially.
I published a book on Bulli Hotels (The Little House on the Hill 1989) and another, The Local, on far northern hotels of the Illawarra in 1992 (This is still available by contacting me).
I was approached to write weekly history articles on hotel history by the now defunct newspaper The Watering Hole during the late 1990s and have built quite an archive on pub history.
During this time I have also worked as a jounalist with local newspapers, writing many articles on both hotel and local history.
I decided to share my knowledge of hotel history by compiling The Australian Pub site. Please enjoy.

-Mick Roberts